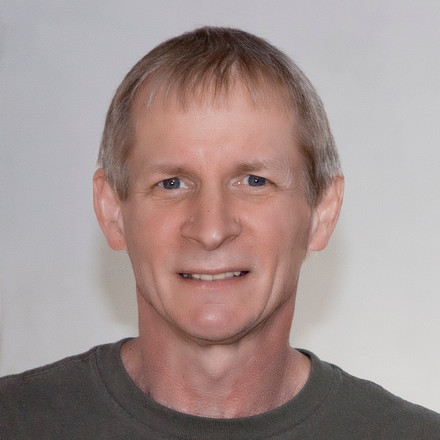 The summer after my junior year in college I borrowed my dad's construction van. I built some makeshift beds and some shelves out of 2 x 4s to hold a cooler and gear . I installed a cassette deck and some big speakers, and my two younger brothers and I headed "out west" for the first time. My brothers didn't even have a driver's license yet. We really didn't have an itinerary but we had all summer and almost $1200!. We had some cheap canvas backpacks, an orange nylon tent, some flannel covered canteens, a hatchet, and a bowie knife. I knew nothing about backpacking or photography (what's to know about a camera anyway) but I had a cheap 110 camera and lots of film. I had read somewhere that the "pros" used slide film so I had a bunch of slide film too. I'll save the details for another time but we had an incredible trip that covered 11,000 miles through 24 states in the US, plus several side trips into Mexico, and up as far as Banff and Jasper in the Canadian Rockies and we visited 17 National parks. It was truly a trip of a lifetime and I had tons of "great" pictures, ... or so I thought. So when I got home I dropped off my film at the cheapest drug store I could find and eagerly anticipated gazing at over 1000 glorious photos of the great west. Well, you can guess what these photos looked like, especially the little 110 slides. To say I was disappointed would definitely be an understatement.

Two key revelations came out of this trip though. First of all I was hooked on traveling. There was a big world out there and I was now determined that I was going to see as much of it as I could. And now I was convinced that it could really be done, even on a tight budget. And secondly, I was going to get a decent camera and learn how to use it. Clearly, capturing the sights that we saw was incredibly important to me and I was not going to be disappointed like that again.

So I bought a nice Canon AE-1 SLR camera and set out to learn how to use it. The cover photo for the "Misc from film" gallery with the red barn is actually from the very first roll of film taken with that new camera.

Travel has truly become a passion of mine and capturing the sights and memories from those experiences on camera has become an integral part of the travel experience for me. I know many people say that they don't want to be distracted by messing with a heavy camera during a trip, but I would argue that always having a camera at the ready makes me much more aware of my surroundings. I see so many people without cameras who tend to fall into a trance staring down at the ground in front of them as they hike while I am constantly surveying the surroundings for something beautiful or interesting to capture. I don't want to miss a thing.

Some of the results of that passion are on this website. I hope you enjoy my memories and maybe share in a little bit of the fascination that I experienced while visiting each of these places.